Our Firm
CHM Financial Services LLC, owned and operated by Cliff McWhorter, is a full-service firm. Cliff McWhorter is committed to helping clients pursue their financial goals, utilizing suitable products and advanced planning concepts and technology.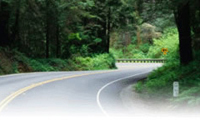 We offer a wide range of financial products and services to individuals and business owners.
Our most important goal is to focus on customer service and to have a lifelong relationship with clientelle. We hope to accomplish this by providing suitable, common sense financial strategies and solutions on an ongoing basis, maintaining regular communication with clients and monitoring plans as time goes by.
Cliff McWhorter started his career in 1988 with Transamerica Occidental Life, spent several years with Aetna Life Insurance Co. and its affiliates before starting his own agency in 1997. As a Registered Representative with Grove Point Investments, LLC, Cliff works with his clients work towards accumulating assets, preserving what they already have, and plan for and execute distribution plans in retirement.
Cliff is now a proud member and Financial Advisor for Annex Wealth Management LLC located in the Milwaukee area.